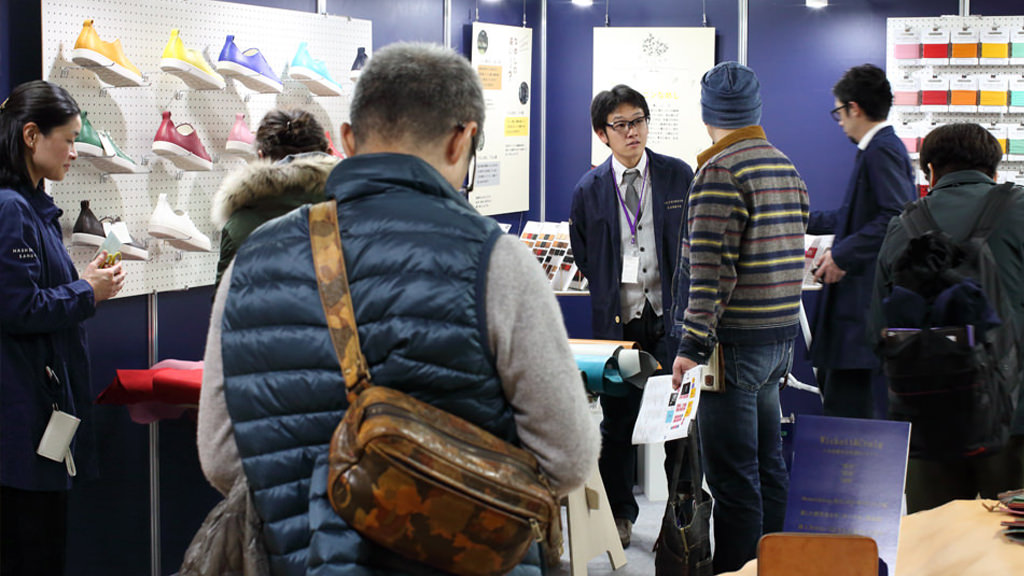 The 97th Tokyo Leather Fair Report
Booth image
This time, like the last time, the leather cord was not on a bobbin but a board, and the leather material was displayed on flatbeds rather than the walls. We unified the wall with our navy image color and finished the display in a simple manner. We arranged so that the space for each material is made a little wider and easier to see.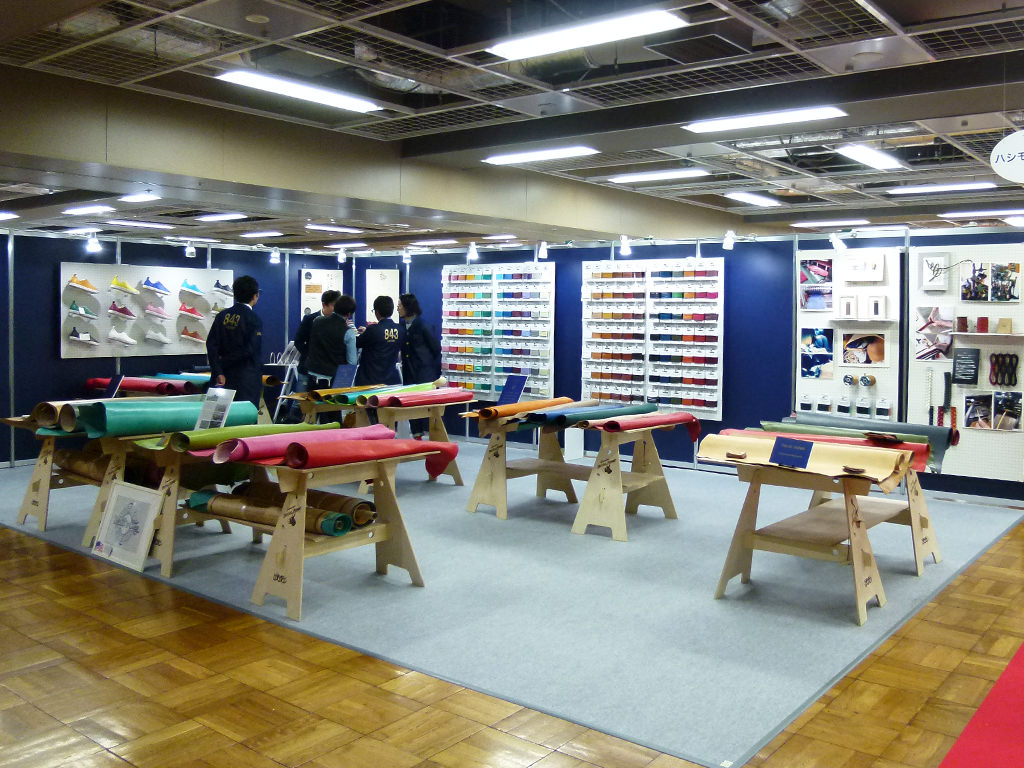 New Carlos
New material that debuted at this leather fair.
Glove tanning aimed at preserving the fibre and finish without excessive elongation of the leather, avoiding wrinkles and enjoying the inherent flexibility and moist feel of the leather. It is lighter than conventional glove leather, and also features rich colour developments.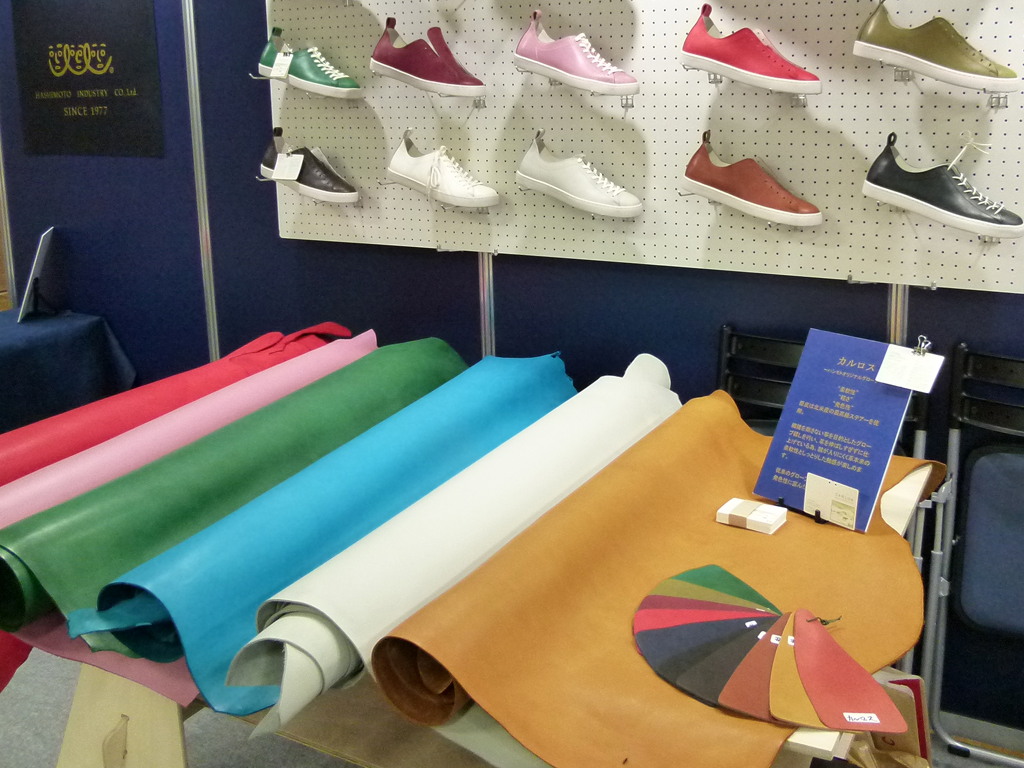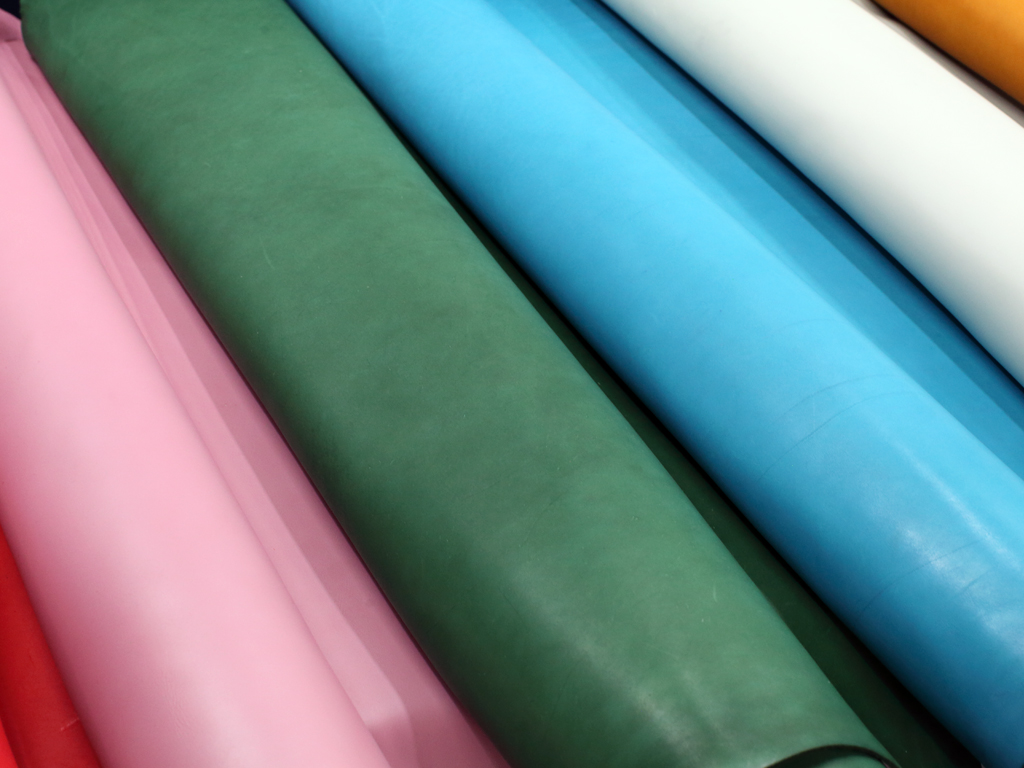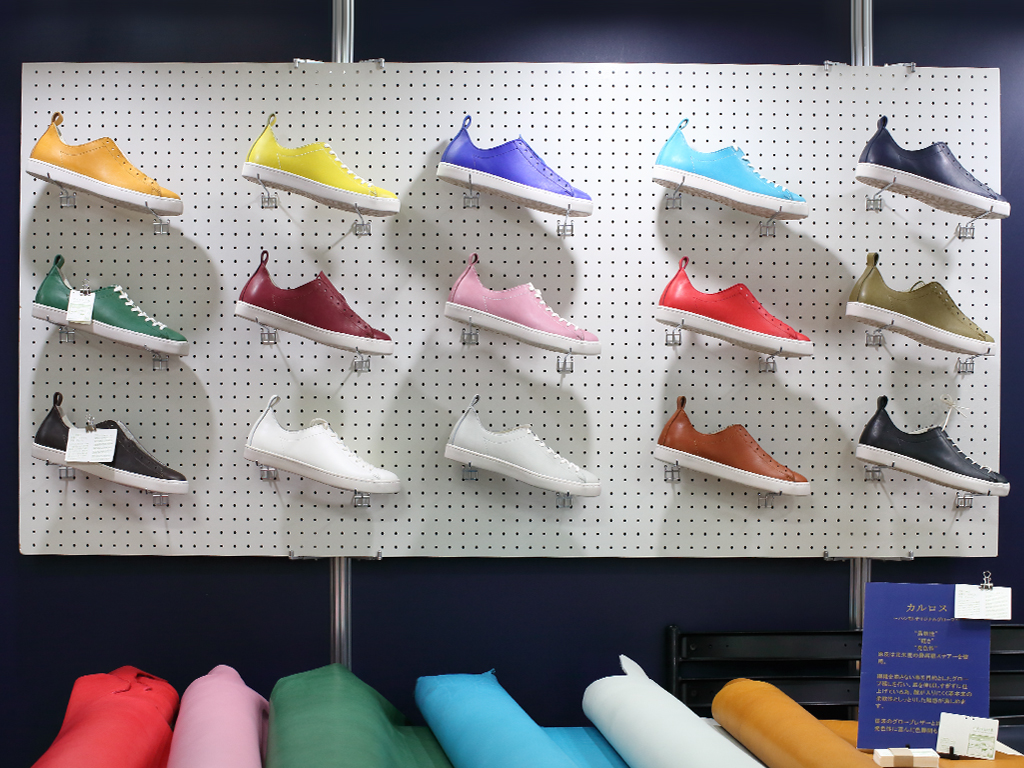 Sneakers made from all 15 colours
There was a good impact and favourable reception for this merchandise.
String processing
As previous, a base paper instead of a bobbin was used to exhibit. Braided cords and machine tape were more popular than last time, some customers expressed a desire to use as is for bag handles.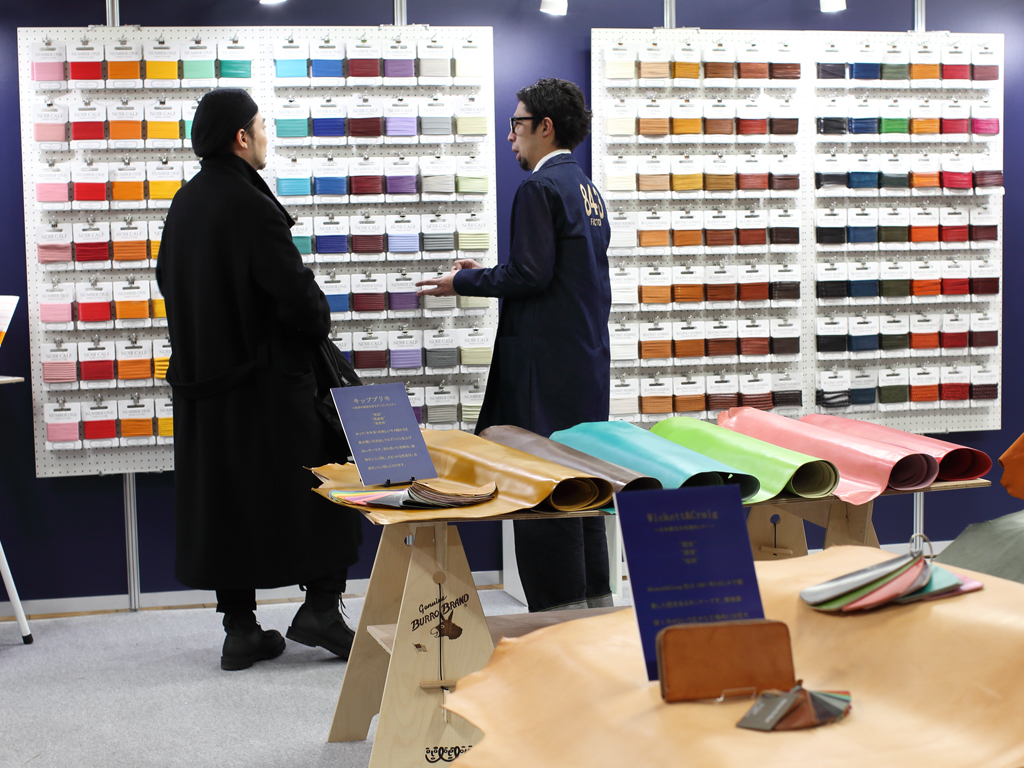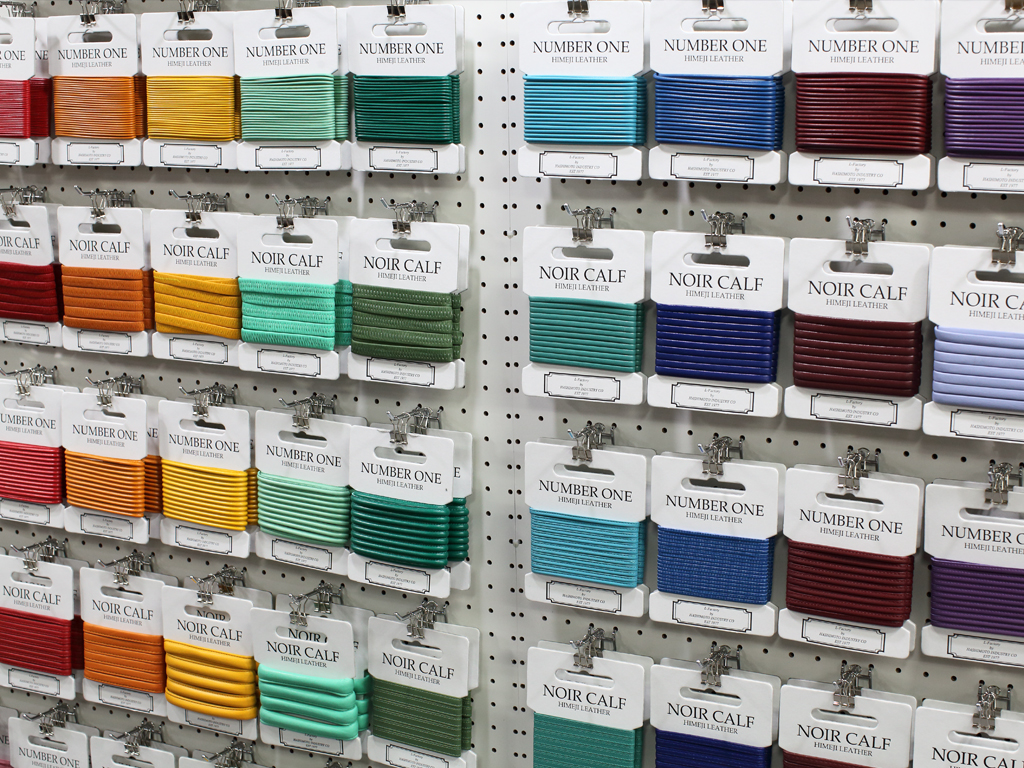 Harness No Grace New Color
We expanded the development of colour of the North American Tanner "Wicket & Cruck Company" standard color materials for Harness No Grace from 5 colours to 12 colours. Turquoise blue, pink, gray ( a difficult colour to express in Nume leather) attracted attention and were well received. The embossed version of the same color development also gained positive attention due to the natural shrinkage.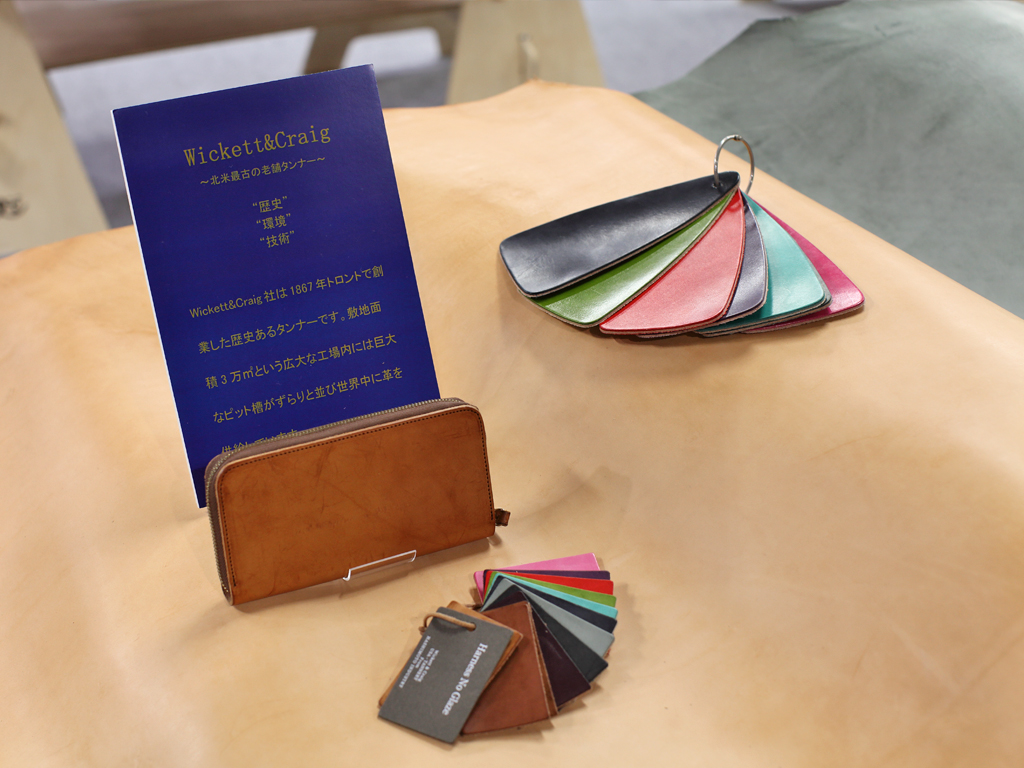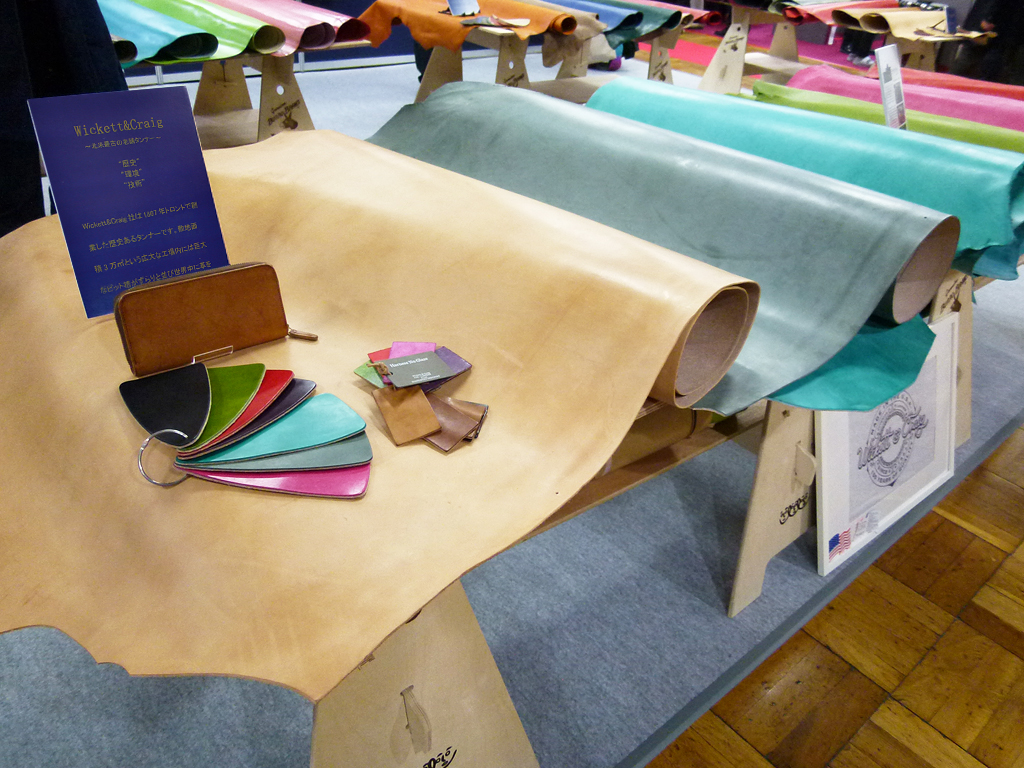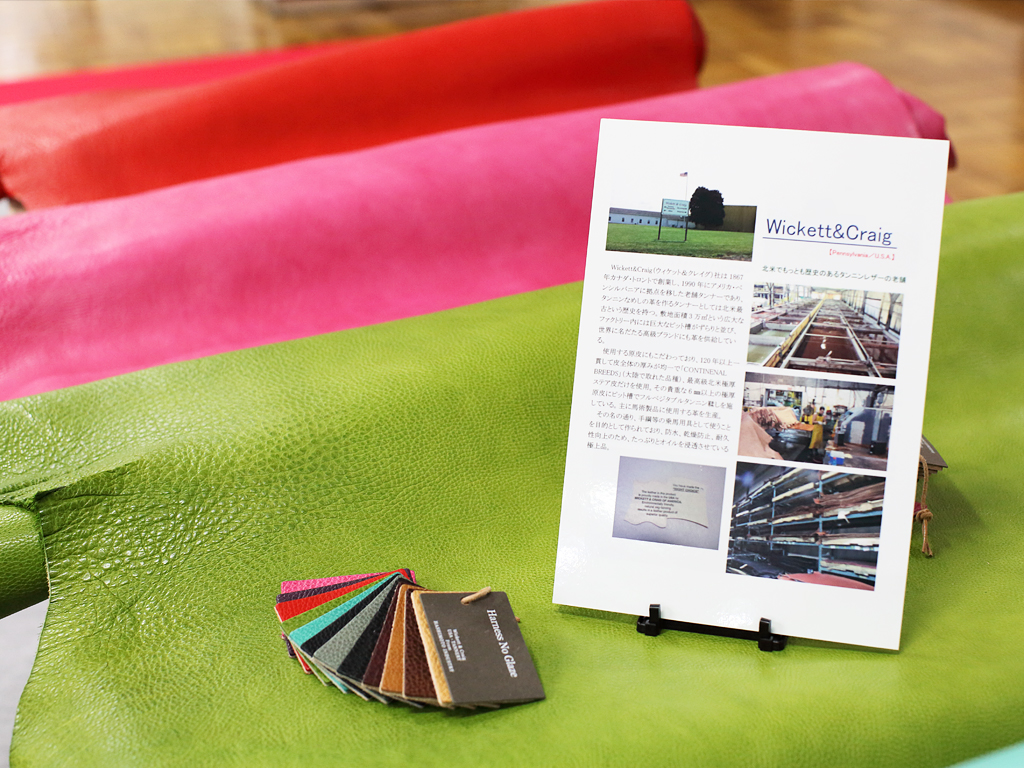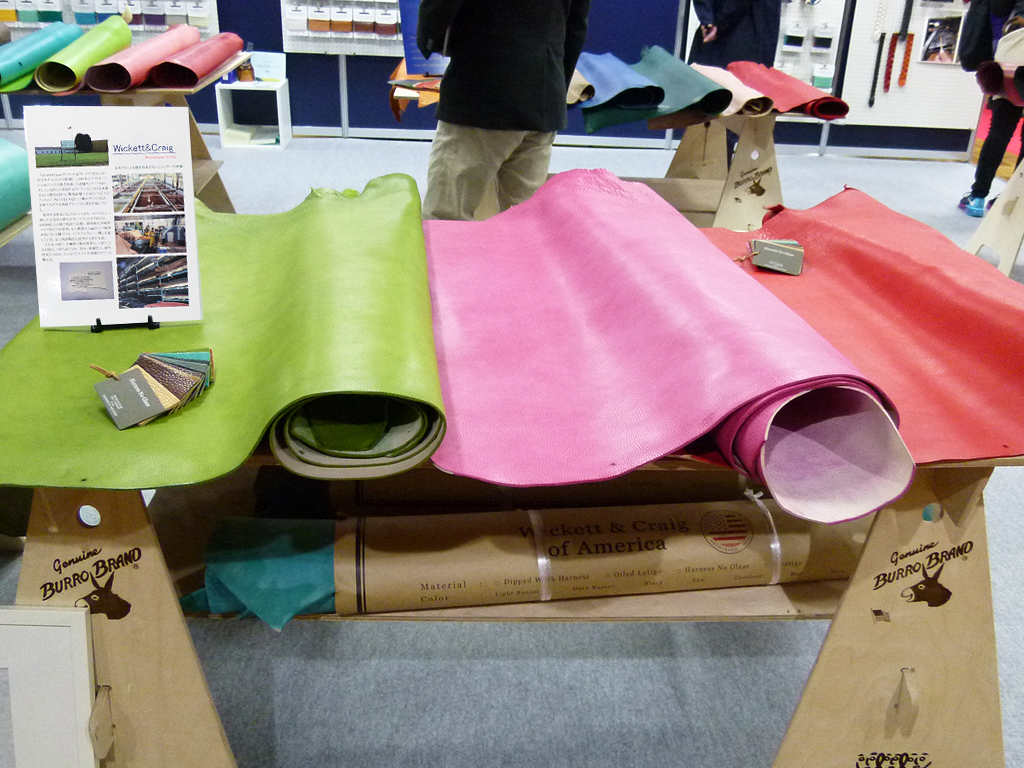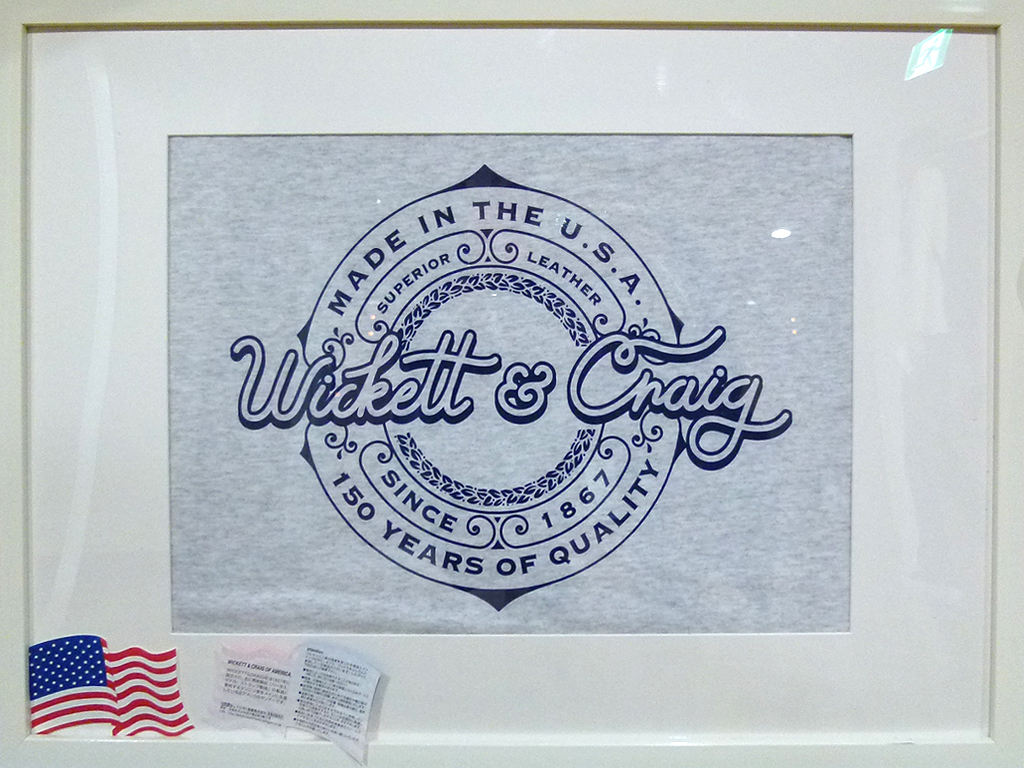 Italian leather
Italian leather was exhibited experimentally as a possible future development. The unique texture and colouring of Italian leather was eye catching. In the future, Italian leather is going to be fully adopted by Hashimoto industry. Please wait as details become available.